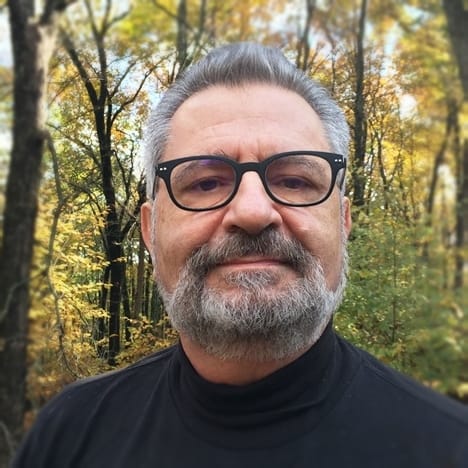 A Holistic Medical Practice
Dr. Masiello is a licensed physician, board certified in Homeopathy (D.Ht.) and Osteopathic Manipulation (C-SPOMM). Dr. Masiello practices an integration of traditional osteopathy and classical homeopathy which is holistic. Here are some ways that your care with Dr. Masiello is different than with most other doctors:
As a licensed physician, Dr. Masiello understands the conventional medical model and uses it when appropriate.
He helps patients see past both conventional and alternative medical hype.
He works with patients in a caring, process-oriented way that promotes optimal health, self-awareness and longevity, taking the patient beyond the "quick fix."
He spends more time with patients compared to conventional physicians. Fees are reasonable and insurance reimbursement is usually available.
Virtually all of his patients receive osteopathic as well as homeopathic care. This helps save time and money on multiple doctors' visits for physical therapy, chiropractic or cranial-sacral therapy as he addresses these needs during each office visit.
Bio and Credentials
Professional Experience
1986 – Present: Physician, Solo office based practice of classical homeopathy and traditional osteopathy.
1996 – Present: President, The YellowFlower Company, LLC
2011-Present: Consultant, Connecticut Dept. of Health
Education
2020-2021 Graduate Certificate, Health Professions Education, University of Connecticut
1986 – 1987 Homeopathic Preceptorship
1986 Professional Course, National Center for Homeopathy
1985 – 1986 Internship, Kennedy Memorial Hospital, Saddlebrook, NJ
1981 – 1985 DO, NY College of Osteopathic Medicine, Old Westbury, NY
1976 – 1977 MA, (Psychology) Duquesne University ,Pittsburgh PA
1972 – 1976 BA, (Philosophy, Psychology) SUNY Stony Brook, Stony Brook, NY
Teaching Experience
2014 – Present: Adjunct Clinical Assistant Professor, Touro College of Osteopathic Medicine
2009 – Present: Clinical Assistant Professor, Dept. of Family & Community Medicine, New York Medical College
2005 – 2013: Guest Lecturer for John Loike, PhD., Columbia University, New York, NY
Nov. 2000 Workshop: Osteopathy in the Perceptual Field, NY College of Osteopathic Medicine
March 2000 Workshop: Homeopathy, NY Theosophical Society, New York, NY
Oct. 1988 Workshop: Homeopathy, Adult Education Department, Queens College, Queens, NY
Licensure
Medicine and Surgery, New York
Doctor of Osteopathy, New Jersey
Physician/Surgeon, Connecticut
Homeopathic Physician, Connecticut
Board Certifications
American Board of Homeotherapeutics, Diplomate (DHt), 1992
American Osteopathic Association, Certified, Special Proficiency in Osteopathic Manipulative Medicine (C-SPOMM), 1994
American Osteopathic Association, Certified, Family Practice (C-FP) 2002, 2010
Professional Memberships
Homeopathic Pharmacopoeia Convention of the United States
American Board of Homeotherapeutics
American Osteopathic Association
Patents
Composition and Method for Treating Herpes Simplex, US Patent #5,834,443, 1998.
Publications
Osteopathic Manipulation Skills Training: Past, Present and Future, with Torrents, Martin, AAO Journal, Vol. 33, No. 1, March, 2023
A.T. Still's Biogen, AAO Journal, Vol.32, No. 1, March 2022
The COVID-19 Pandemic: A View From New York City, Homeopathy, Vol. 109, No. 3/2020.
Homeopathic Treatment of Infertility: A Medical and Bioethical Perspective, with Loike, John, D., Int. J. Complimentary & Alternative Medicine, 2017,5(5):00167
Constipation in an Infant, American Journal of Homeopathy, Vol. 98, No. 1, Spring, 2005
Clinical Snapshot: Melanoma, American Journal of Homeopathy, Vol. 96, No. 4., 2004
Osteopathy – A Philosophical Perspective: Reflections on Sutherland's Experience of the Tide, AAO Journal, Vol. 9, No. 2, Fall, 1999
Product Review: RADAR V 7.2, Journal of the American Institute of Homeopathy, Vol. 92, No. 2, 1999
Homeopathy, in The Illustrated Encyclopedia of Body-Mind Disciplines, Nancy Allison, ed., Rosen Publishing Group, 1999
Osteopathy, in The Illustrated Encyclopedia of Body-Mind Disciplines, Nancy Allison, ed., Rosen Publishing Group, New York, 1999
Aude Sapere, Aude Iter Facere, Journal of the American Institute of Homeopathy, September, 1991
Homeopathy and Computers, Journal of the American Institute of Homeopathy, June, 1990
Product Review: RADAR, Journal of the American Institute of Homeopathy, March, 1990
Forward to: Osteopathy: A Whole Body Therapy, Stephen Sandler, DO, Harmony Books, New York, 1989